Hi my name is Carl and me and my girlfriend Christine loves to sing kareoke. We love to sing both kpop and english song but due to our lack of kpop song we mostly sings english songs. We both listen to kpop song and my favorite group is Big Bang and Christine is Infinite. We have been to korean and visited norebang a few times and really enjoyed it.
We are both a couple from Sweden that loves to sing and hopes we can bring a good mood to the community.
Best regards Carl and Christine

.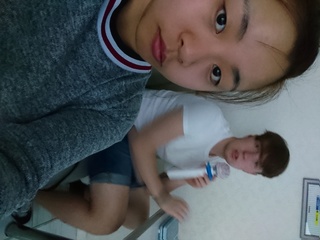 A photo of us in a norebang in Seoul, South korea.
Ps I have read the terms and rules of the forum, for example that you should comment and give feedback to any song downloaded and not copy the same awnsers over and over.
Thanks for your hard work.
Last edited by caze on Sun Aug 20, 2017 5:17 am; edited 1 time in total