Afterschool War Activities
Okay, this is technically a 'manhwa' but we don't have a dedicated thread for those so here goes.
My sister introduced me to this manwha and I loved it.
!!!
Warning
!!! This story has a lot of graphic death and blood so it's not for everyone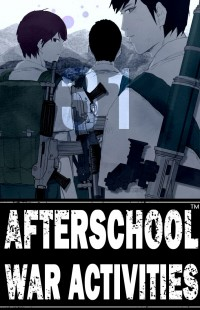 My Synopsis
When alien spheres invade earth, high school students are drafted into army reserves to help fight the threat. Afterschool War Activities follows a class of students as they witness D-day (the day the spheres appeared), their subsequent enrollment in the amry (and training) and their war against these unidentified objects (creatures? aliens? weapons?).
-->This story is told from the viewpoints of the students so you learn more about the spheres, and the members in the class, as the story progresses.
If you've read - or are reading- this manga come share your thoughs on it here!